Show/Hide Search Options
About Copperstone Foods, LLC:
Copperstone Foods, LLC is a locally owned meat processing and snack food company. Our home office is in McCook, NE and our production facilities are in Eustis, NE. Snacks are marketed under the name "Rowdy's Snacks" and we offer everything from meat to wheat! "Rowdy's Hard Tac" is our signature product. It is an old German summer sausage recipe that after it's smoked is dried naturally. This process takes 5 - 7 days. Through the natural drying process the spices produce a robust flavor unlike anything you've ever tasted! It's not a jerky, it's not a beef stick, it's HARD TAC! We also offer a "Rowdy's Buffalo Stick" made from Nebraska buffalo raised on the Watertown Bison Ranch at Amherst, NE. Only 45 calories with Bison sized flavor! Our newest snack items include "Rowdy's Original Wheat" and "Rowdy's Sweet Wheat" snacks. These are simply Nebraska Hard Red Winter Wheat berries that have been baked to a delightful crunch with a hint of salt on the Original and a hint of brown sugar on the Sweet. Healthy, delicious and endorsed by the Nebraska Wheat Growers Association!
General Practices:
USDA inspected plant.
Product Types:
Rowdy's Hard Tac (naturally dried summer sausage snack stick with HUGE flavor), Rowdy's Buffalo Stick, (all natural buffalo snack stick from the Water
More detailed information about this producer
Ordering is currently closed
7503

4
Rowdy's Buffalo Stick (Hickory or Cracked Pepper Flavor)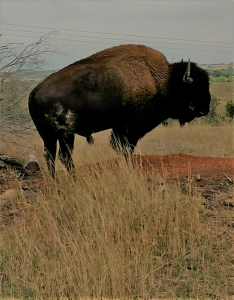 $2.93 / stick
Production not specified
non-refrigerated
Rowdy's Buffalo Stick is 100% grass fed buffalo from the Watertown Bison Ranch at Amherst, NE. Two wild west flavors, Hickory and Cracked Pepper. A healthy snack with a bison sized stampede of flavor!
Ingredients: Buffalo,Seasoning, (Salt & Spices), Monosodium Glutamate, Hydrolyzed soy Protein, Maltodextrin, Natural Smoke flavor, Worcester solids, Dried Garlic & Onion, Soybean Oil, Cure (Salt, Sugar, Brown sugar, Maple Sugar, Sodium Nitrite, Propylene Glycol). Contains less than 2% Silicon Diozide to prevent caking.
1 ounce stick