Show/Hide Search Options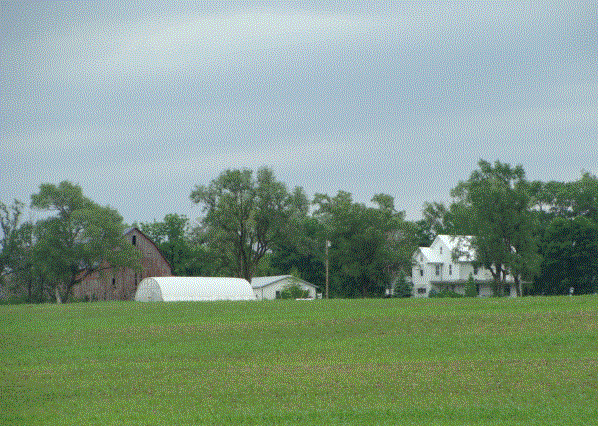 About Fox Crossing Farm:
Fox Crossing Farm started by growing perennials to support the Veteran's Memorial Garden in Garfield Park/Plattsmouth. As many coop members our family has been on a journey to improve our health. While doing so we learned to appreciate good raw greens and fresh vegetables. Several years ago I started selling bedding plants through the coop. After building a high tunnel greenhouse we have sold fruits and vegetables as well. Now we are developing our fruit crops and creating products from those crops. As ever Living to Learn, Learning to Change, Changing to Live

General Practices:
Potting plant mixes are made on site. This year we are starting with using potting blocks which means we are incorporating many items in the mix to get the seeds off to a good start. Peat mixed with coco-coir, fertilizer blending green sand, azomite, & rock phosphate just to name a few. All of which are "natural" or organic in nature to provide the nutrients to give all of the plants a great beginning. Our mulch is created from old trees on our acreage and aided by black nursery fabric they will help control weeds. Drip hoses, timers, and hand watering are irrigation practices. We are currently transitioning to organic seed and believe strongly in using Heirlooms as much as possible. Seed is saved as time allows, The propagation of Nebraska native trees, shrubs and plants, is highly encouraged. Additionally I have taken GAPS training in food safety.
Ingredients:
I use only organic ingredients whenever possible.
Product Types:
Frozen Vacuum Sealed Fruits and products created from those fruits including our homemade Elderberry Syrup.
More detailed information about this producer
Jams, Jellies, & Sweeteners
Jams and Jellies
7628

4
Peach Jam/Stevia/Pomona's Pectin Frozen
$7.15 / Jar
All Natural
frozen
Peach Jam made from freshly picked peaches during 2017. Naturally grown with no chemicals or spraying. Remaining ingredients include filtered water, stevia, pomona's pectin, and calcium water. One cup Jar. Since this is from last years fruit I froze all of my jars to prevent spoilage. Once the jar is opened I would use it within a few weeks. Prepared in a non certified kitchen.