Show/Hide Search Options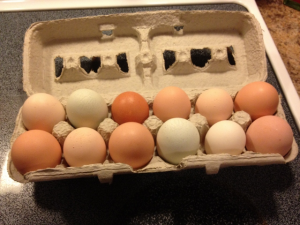 $5.75 / dozen
All Natural
refrigerated
Farm fresh eggs! These eggs come from happy, healthy hens that roam around Good Farm's pastures and groves in search of worms, bugs, and seeds.
8032

3
Pastured golden yolk eggs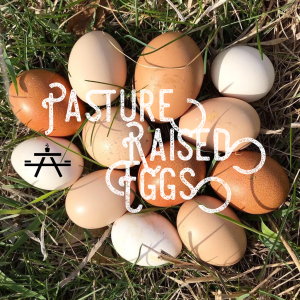 $6.18 / Dozen
All Natural
refrigerated
Pasture2 Table pastured layers spend their lives foraging, hunting bugs, sunbathing, dust bathing. You know, being chickens. From dusk until dawn they have total free reign to do what their little chicken hearts desire.
In the mean time they lay some outstanding golden yolked eggs that we sure do enjoy.
8022

2
Organic NON GMO Eggs
$6.50 / dozen
All Natural
refrigerated
Free range eggs from chickens fed NON GMO Organic Feed From Roberts Seed. Mostly large brown eggs.