Show/Hide Search Options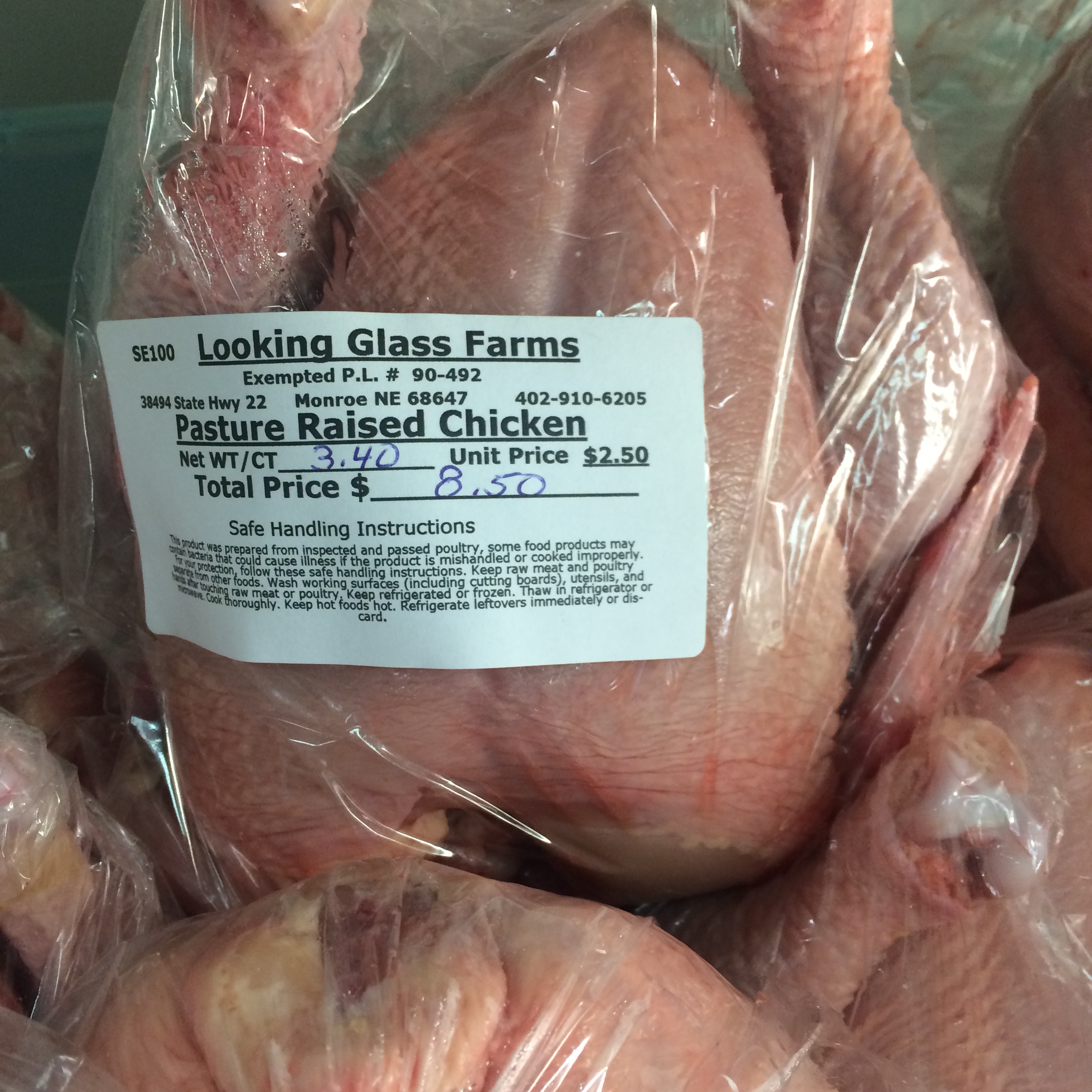 About Looking Glass Farms:
I started raising meat and produce to provide my family with healthy food.
General Practices:
All our products are antibiotic, hormone, preservative, dye free.
Ingredients:
The jams, jelly and fruit syrups contain fruit, sugar, pectin and lemon juice. Our chickens are allowed to run free in an alfalfa patch all day, every day.
The hogs have a large shaded pasture area
Product Types:
pasture raised chicken, pork, jams, jelly, fruit syrups.
More detailed information about this producer
8025

1
Farm Raised whole chicken 3-4 pounds
$4.41 / pound
All Natural
frozen
Farm raised chicken, processed in an inspected facility here on our farm. Antibiotic free, pasture raised, chasing bugs and scratching in the dirt doing happy chicken things.
Order number of whole chickens.
You will be billed for exact weight (between 2.50 and 4.50 pounds)