Show/Hide Search Options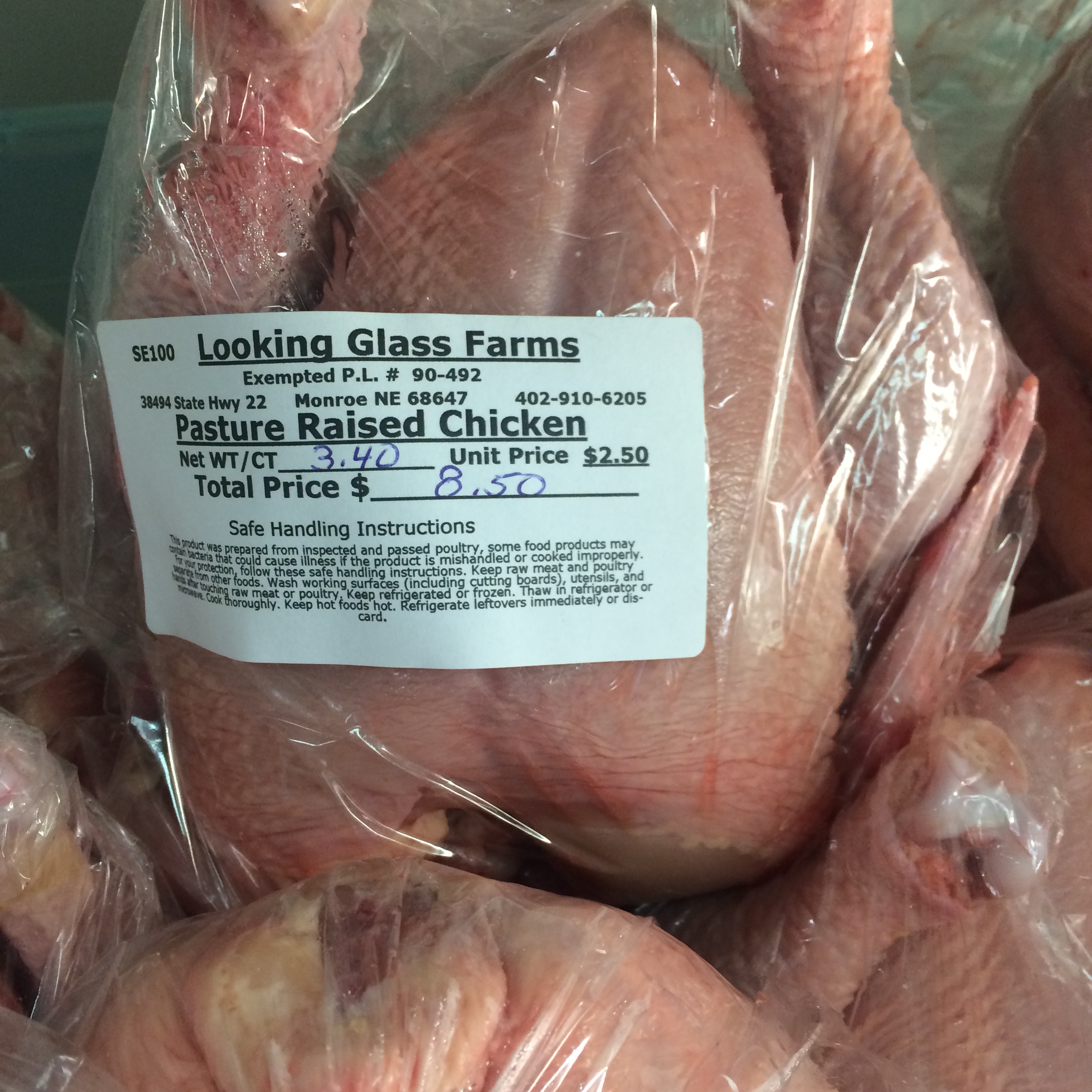 About Looking Glass Farms:
I started raising meat and produce to provide my family with healthy food.
General Practices:
All our products are antibiotic, hormone, preservative, dye free.
Ingredients:
The jams, jelly and fruit syrups contain fruit, sugar, pectin and lemon juice. Our chickens are allowed to run free in an alfalfa patch all day, every day.
The hogs have a large shaded pasture area
Product Types:
pasture raised chicken, pork, jams, jelly, fruit syrups.
More detailed information about this producer
7987

1
Rendered Pork Lard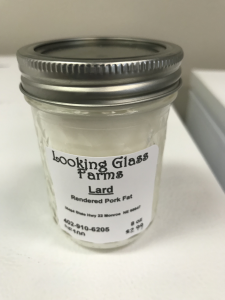 $5.20 / jar
80% Natural
refrigerated
Lard rendered in our Certified Kitchen from our hogs. 1/2 pound jar
7974

1
Sweet Italian Brats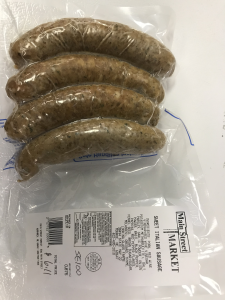 $11.05 / pound
80% Natural
frozen
A Looking Glass Farms exclusive recipe. Made from farm raised pork Red Wine Vinegar, Salt, Parsley, Garlic Powder, Onion Powder, Basil, Black Pepper, Paprika, Red Pepper Flakes, Fennel Seed, Oregano, Brown Sugar, Thyme. Approx 1 pound package. 4 brats per package
Order number of brats.
You will be billed for exact weight (between 0.75 and 1.25 pounds)