Show/Hide Search Options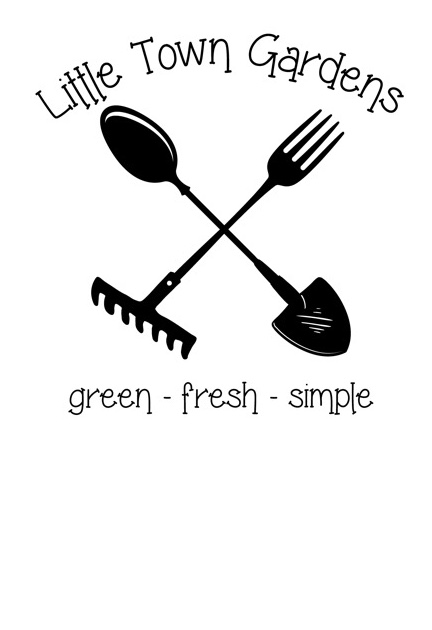 About Little Town Gardens:
We are a small vegetable farm that just started in 2018. We have always loved growing flowers, and we have grown small gardens without a lot of direction when our kids were growing up. We always worked in the yard with our kids and now we work in the gardens with some of our kids. My husband came home and told me about a greenhouse that his boss was having them build at work that is solar passive so he can grow citrus trees like a greenhouse in alliance nebraska. Davids boss suggested that we investigate growing hydroponically and that maybe I could run a greenhouse for him in a factory, but that fell through. But...the spark was lit and I was hooked on the idea of growing fresh clean local food that i could feel great about eating. And I got very excited that I could grow wonderful foods for others around us. David fell in love with the idea of growing with aquaponics when we toured the GrowHaus in Denver, so we decided to learn the process by building a small system in our diningroom. We grew tomatoes in December!!! We heard about an auction in Kenesaw so we went to see if we could buy one. There were other people who planned to buy the entire business and we couldn't compete with their money, but as God would have it... the person who bought the whole place didn't want the greenhouses so we got them really cheap. So now we bought two greenhouses and we have to tear them down and move them and put them back up while we both have 60 hour a week jobs, but what a blessing. As we started growing and practicing how to grow successive crops we fell more in love with growing for everyone around us too. It is so exciting to grow great crops and to see the happiness in the eyes of our customers when they pick up their beautiful veggies from us. We work very hard to keep our crops with as few bug damage as possible without using sprays and chemicals. And our son Cody has been helping us grow and has grown cut flower bouquets for us to help our farm get a strong foothold.
General Practices:
We grow with natural practices. We use insect netting to protect our crops from insects, we also use multiple plantings to keep fresh new crops coming. When absolutely neccesary to save a crop we can use Neem oil which is an organic approved insecticide that is derived from the neem tree. We use staleseed bed techniques and flame weeding and cultivation to keep the weeds under control. We use shade cloth, and periodic watering in the heat of the days to keep our lettuce happy in the Nebraska heat.
Ingredients:
Lettuce, salad mixes, pac choi, mustards, radishes, beets, carrots, salad turnips, kale, swiss chard, tomato, cucumber, snap peas, green beans, zucchini, eggplant, patty pan squash, arugula, cress, watercress, onions, green onions, microgreens, celery,
Product Types:
lettuce, salad mix, arugula, asian greens, tomatoes, bell peppers, jalepeno, hot peppers, bok choi, napa cabbage, cabbage, broccoli, radishes, japanese salad turnips, beets, carrots, snap peas, green beans, kale, swiss chard, celery, onions, microgreens, watercress, cress, spinach,
More detailed information about this producer
Vegetables
Greens and Lettuces
8178

3
Artisan Baby Head Lettuce
$9.10 / box
80% Natural
refrigerated
Baby Romaine, Baby Butter Heads. They are reds and greens. They make a spectacular display on your plate as a whole salad in itself, slice some strawberries and snuggle them between the leaves and drizzle with a snappy dressing. Or cut in half, drizzle with olive oil and give it a quick char on the grill for a whole new level of salad treat. Thank you for letting us grow for you. Each box will contain 3 baby heads