Show/Hide Search Options
About American Lean Beef, LLC:
Located in the heart of Nebraska, McIntyre Ranches emphasizes in raising quality grass fed Texas Longhorns. McIntyre Ranches was created in 1879 and developed into one of the leading cattle ranches in central Nebraska. In the last few years, we have expanded operations to offer healthy, lean, grass fed Longhorn beef.
General Practices:
All cattle roam free on 11,000 acres of lush native Nebraska grasses.
All natural, no hormones, no medications, no steroids.
Ingredients:
100% Grass Fed Lean Longhorn Beef
Product Types:
100% Grass Fed Lean Longhorn Beef
More detailed information about this producer
Meat Processing Fees
Meat Processing Fees
7898

3
Processing fees for 1/2 and whole beef fulfillment (American Lean Beef)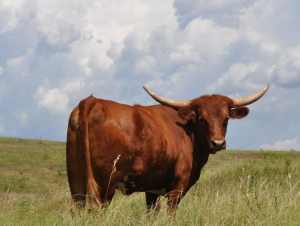 $1.30 / processed pound
Production not specified
non-refrigerated
This item is the processing charge for your 1/2 or whole beef order. The butcher charges $1.30/lb (hanging weight) for slaughter, cutting, wrapping and other handling. These charges are added (via this item) at time of delivery. Please add this item to your final 1/2 or whole beef order -- one for each pound of the hanging weight (Tip: you can edit the quantity directly).
Order number of processed pounds.