Show/Hide Search Options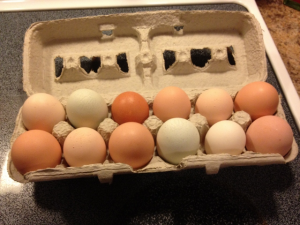 $5.75 / dozen
All Natural
refrigerated
Farm fresh eggs! These eggs come from happy, healthy hens that roam around Good Farm's pastures and groves in search of worms, bugs, and seeds.
8022

1
Organic NON GMO Eggs
$5.20 / dozen
All Natural
refrigerated
Free range eggs from chickens fed NON GMO Organic Feed From Roberts Seed. Mostly large brown eggs.