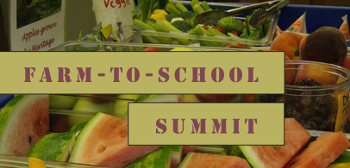 Are you an NFC producer?  Do you know someone who has a desire to get into gardening or small-scale farming as a business?  Are you involved in your local school?  Are you a parent who wants your child's school to serve up 'healthy, local foods'?  Or as a community member, are you interested in starting a school garden?
Then this afternoon workshop is for you.  Attend the Farm-to-School Summit March 18th at the beautiful Nielsen Community Center in West Point and see what other states are doing in their school cafeterias!  You'll like the new face the Center for Rural Affairs – along with collaborators from the Department of Education, Farmers Union, and Nebraska Food Cooperative – is bringing to our rural schools.
See the Save the Date for the Farm-to-School Summit for details.