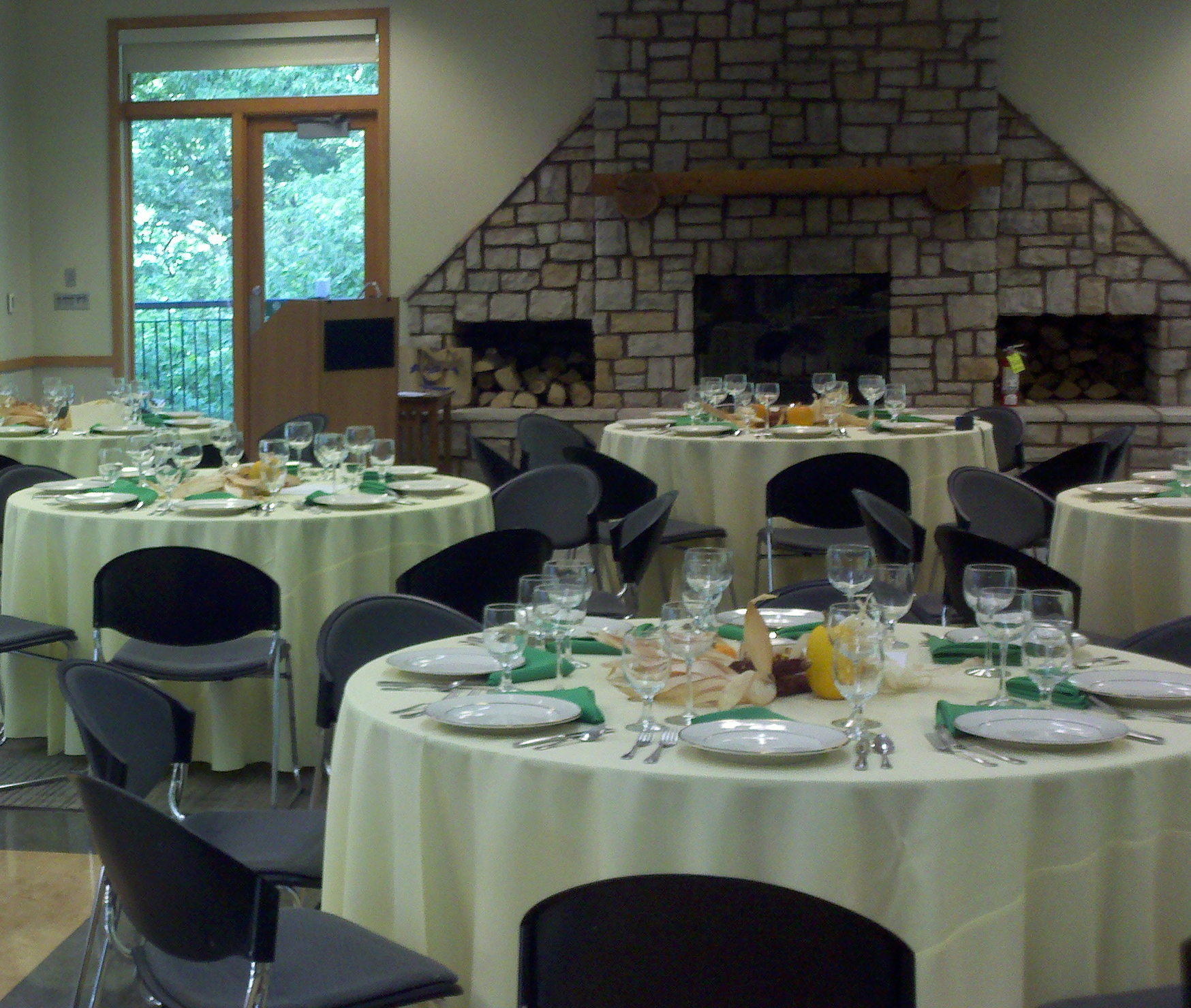 Fifty-eight members and guests enjoyed a first-class evening celebrating NFC at Fontenelle Forest Nature Center Sunday, September 14. (See Banquet Picture Gallery.)
Tim Rinne, one of the founders of Lincoln's Hawleys Hamlet, spoke eloquently about the connection between climate change and the food on our plates. Fabulous cuisine served by The Normandy was definitely  bon appetit!
Volunteers, site coordinators, and board members were recognized for their eight years of dedication in bringing local food to the eastern third of the state.
Moving into the required annual membership meeting, the requisite quorum was easily met with plenty of voting members present and interested in sharing their ideas.
Exciting opportunities are on the horizon with NFC's expansion west along the I-80 corridor with the opening of the new Ogallala site late September. As interest continues to build for local food (which supports the Nebraska economy), NFC will not only expand into new retail areas, but is starting to sell wholesale to institutions (schools, restaruants, stores, hospitals, among other businesses).
Many fortuitous connections await. If you have a connection that you'd like us to act upon, whether it be a new producer, new instituition, or new drop site,  just send Caryl, our General Manager, an email with the particulars. Caryl may be reached at: (gm@nebraskafood.org)