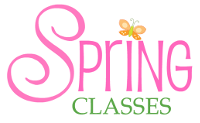 Buy Fresh Buy Local® Nebraska (BFBLN) in partnership with the UNL Nebraska Cooperative Development Center will provide educational workshops and trainings to assist specialty crop growers in Nebraska. The purpose of the workshops are to not only provide knowledge but also change marketing and business management behaviors to sustain a successful, profitable business.
BFBLN will strengthen the specialty crops grower businesses in Nebraska by offering presentations that focus on three areas: "Business & Enterprise Planning and Financing"," "Food Safety for Direct-to-Consumer Markets" and "Marketing & Promotion Utilizing Social Media".
The workshops are open to anyone, but the focus and topics geared toward specially crops growers. Specialty crops are defined as "fruits and vegetables, tree nuts, dried fruits and horticulture and nursery crops, including floriculture and Christmas trees."
It matters not if you are just starting out as a young specialty crop grower or have some years of experience under your belt, these workshops can help you expand your skill set and gain practical knowledge!
DATE:  Saturday, March 8
TIME: 12:30 – 4:30 pm
WHERE: Kearney Public Library, 2020 1st Ave
Please register by Friday, March 7th so we will have an accurate number of workbooks available.
There is a $10.00 registration fee for the workshop and payable on day of workshop.
Registration information to: BFBLN coordinator Billene Nemec, bnemec2@unl.edu or 402-472-5273.