Now that Nebraska farmers' markets are offering Supplemental Nutrition Assistance Program (SNAP) to their customers, NFC customers are wondering if we can follow the same lead.
The US Department of Agriculture Food Nutrition Service (FNS) who manages SNAP says, "No" that the Nebraska Food Cooperative does not operate the same as farmers' markets with our multiple delivery points.  Another kink is that the SNAP process does not allow for online ordering of products for a later delivery date.
But NFC wants to find a solution. So we are working on providing an alternate method.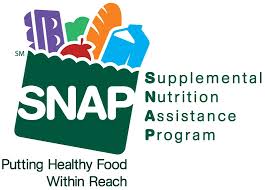 It is possible that by working through churches as delivery points that FNS would allow pre-ordered products (ie, you would be able to use SNAP for NFC products by picking up your order at a church).
So, NFC is looking for interested members located in Omaha, Lincoln, and other towns who are associated with churches to start a SNAP drop point for NFC products.
Everyone should have equal access to healthy food.  And it should matter not whether you are paying with cash, PayPal, or through SNAP.
If you would like to volunteer to be a church site coordinator or if you have an alternative solution, contact the NFC General Manager or the NFC Treasurer of your interest.
Email:
gm@nebraskafood.org
nfctreasurer@nebraskafood.org