Show/Hide Search Options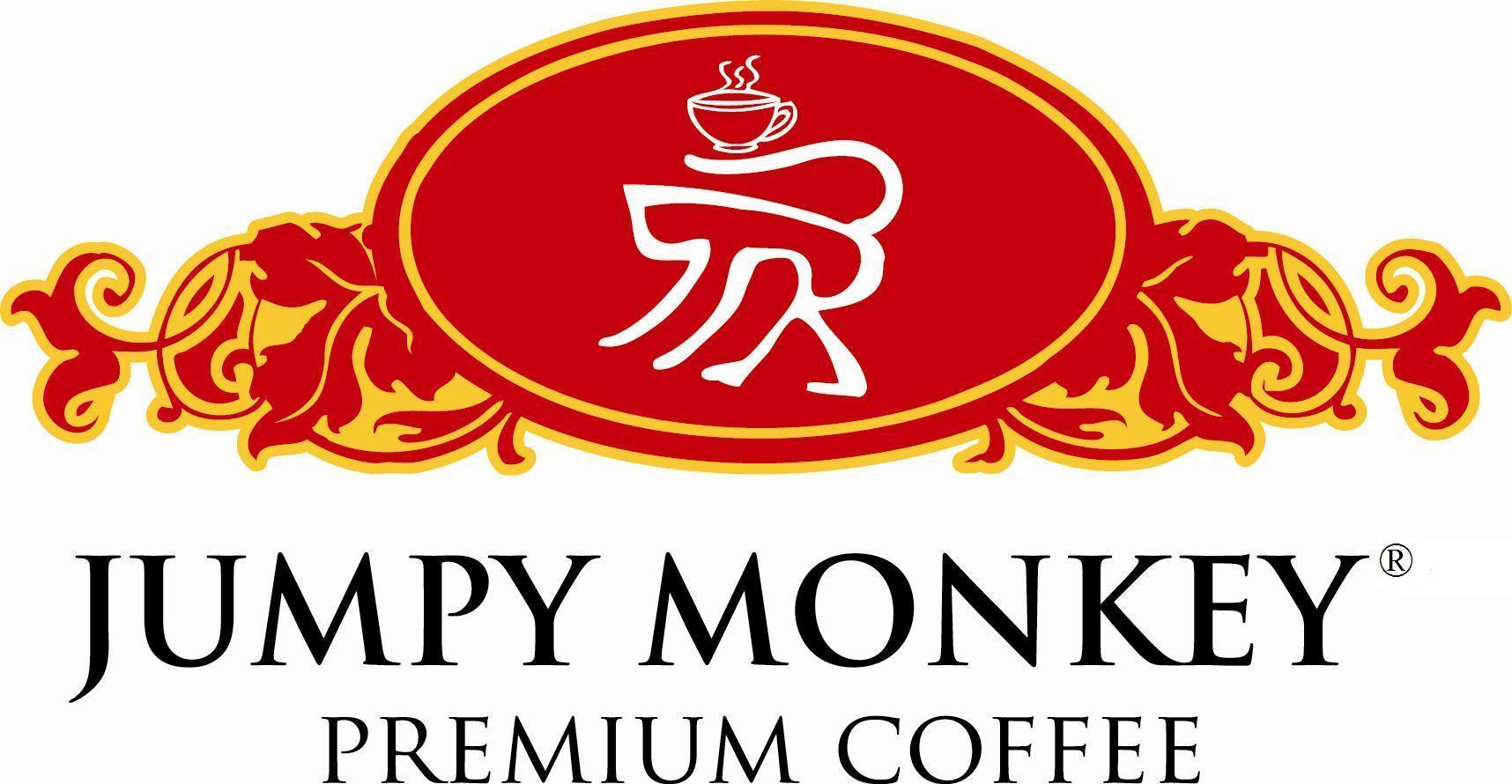 About Jumpy Monkey Coffee:
Jumpy Monkey Coffee is a roaster with a heart. Since 2003, we have embraced the mission to provide meaningful employment to individuals with disabilities. We work with a number of non-profit agencies across the Midwest who use our coffee to provide jobs for the individuals they serve. In all, over 100 individuals with disabilities are employed in the Jumpy Monkey Family.

We roast high end Arabica coffee from Africa, Central and South America, Indonesia. Available in single origin and blends.

In 2019, Jumpy Monkey Coffee Roasting Co became a SBA self certified - Woman Owned Small Business and a Targeted Small Business.

General Practices:
All coffee comes from a single importer who takes pride in traveling the world to find the best ethically sourced green coffee. We roast in a small batch 25 pound San Franciscan roaster to ensure consistently excellent coffee. Our low inventory policy ensures every bag you purchase is right out of the roaster fresh.

One of the Co-owners is a Preventative Control Qualified Individual (PCQI) which is a FDA mandated certificate to write the Food Safety Plan for Jumpy Monkey Coffee.
Highlights:
Please see our website for current origins and blends.
Ingredients:
Coffee
Product Types:
Coffee - 100% Arabica
More detailed information about this producer
7726

2
Good Morning blend - 5 lbs Wholesale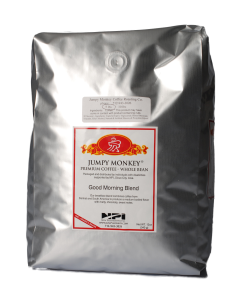 $72.79 / five lb
All Natural
non-refrigerated
5 lbs of Good Morning blend - whole bean or ground - please send instructions. wholesale price
** FEATURED WHOLESALE ITEM **
Order number of five lbs.
8040

1
Jumpy Monkey® Coffee - Lewis and Clark Blend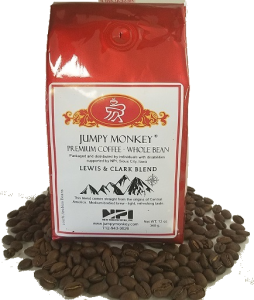 $14.13 per Bag-12 oz
All Natural
non-refrigerated
This blend comes straight from the origins of Central America. This medium-bodied brew has a light, refreshing taste and is a perfect introduction to Jumpy Monkey drum roasted coffee! 100% Arabica!
(Ships Whole Bean - Please let us know in "Notes to producer," if you want your coffee ground as well as the level of grind. (eg. Fine, Medium, Coarse, Espresso, French press, etc.)
Product will ship every cycle.
Order number of Bag-12 ozs.