NFC implemented a new "The Golden Plate" award for an outstanding volunteer who has contributed to the success of NFC.  This award will be bestowed upon a volunteer every year at the annual banquet.
The first recipient of "The Golden Plate" award is Aimee Owen. You probably know her name from the faithful emails that she has sent you year after year opening the order cycle, reminding you that the order cycle was nearing close, and then sending you the order pick-up details. Aimee also posted information to the NFC Facebook page and just generally, supported NFC and its members however she could.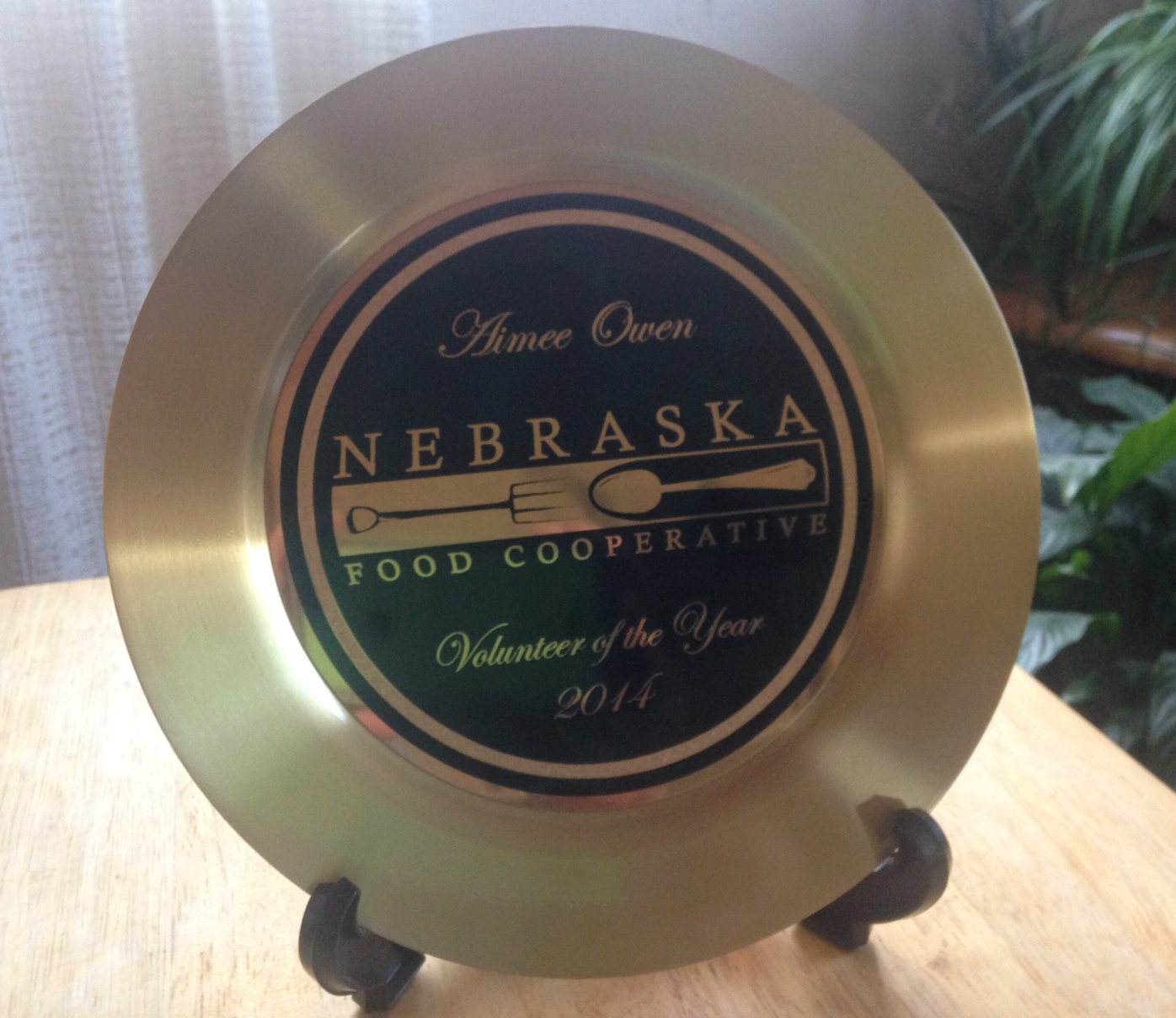 So THANK YOU, Aimee! You have been a bright star for NFC.