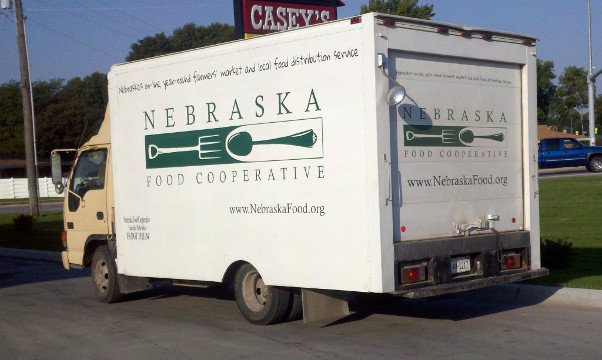 You might have noticed the new 'skins' that the NFC delivery truck has been wearing as of late.
Courtesy of long-time member and new board member Gary Fehr, the truck's refrigeration box now touts a fresh white skin. Thank you,  Gary, for volunteering once again!!
In addition to the new paint, the NFC truck no longer travels the roads incognito. New Nebraska Food Cooperative signage was just added by Greger Graphics and boy, does it look fantastic!
So now, not only our members are spreading the 'local' word. NFC's truck is doing so as well!