The Nebraska Food Coop is growing, plain and simple. That's great news! And that means more opportunities for both customers and producers.
Most shoppers prefer to purchase food more frequently than just monthly. As the local food movement grows, conscientious shoppers prefer more options on a more frequent basis. With NFC's commitment to an "every other week"€ cycle, more consistent buying habits will follow.
Just think! You now only have to remember that every Sunday is an order day…by 6 pm, of course!
Running a four-week cycle, NFC found that an increasing number of orders often maxed out the delivery truck's capacity, which caused additional juggling of product in and out of the truck.
By going to an "every other week"€ cycle, the delivery driver doesn't have to go through needless and time-consuming gyrations to get all of the products to fit and properly sorted into the appropriate pick-up site containers. So logistically, it makes better sense to open up a second cycle in a given month so that products can be properly sorted and stored until the driver reaches the appropriate pick-up/delivery site.
Once we move into the vegetable season, it gets even more complicated. Perishables typically don't keep so well for a month at a time, especially those delicious cucumbers!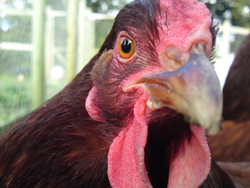 Likewise, laying hens don't have on and off switches. And customers typically don't like eggs that have a pick date older than two or three weeks.
So by increasing the frequency of deliveries, you are reaping the benefits of fresher produce, eggs, and fewer number of lost products!
Shopping NFC every other week also reduces stress. How so, you may wonder? To determine all of your shopping needs a full month ahead can be stressful. You never know when you need to plan that special meal to impress someone, and you might not have a whole month to plan ahead. By opening up the cycle to every other week, one only has to plan for two weeks instead of four weeks at a time.
More and more of our vegetable producers are not raising produce as a hobby… it is their livelihood. Timely harvesting – for the freshest possible fruits and vegetables -€" requires frequent cycles. Unlike the grocery store where produce is maintained via ethylene inhibitors for months, NFC farmers know that you want your tomatoes, cantaloupes, zucchini, etc, as fresh from the ground as possible.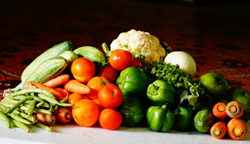 Many NFC vegetable producers have invested in greenhouses and hothouses to extend their growing season and meet the increasing demand. This means that NFC producers may have local produce available before area farmers markets ramp up in May. What a boon for NFC customers!
NFC has been blessed with our current delivery driver, Kevin. As tight as the job market is these days, how can NFC ask our driver to commit to driving only one week out of a month? NFC needs to maintain enough job stability so that the products you ordered are assured of being properly delivered in a timely fashion on a consistent basis.
As NFC grows through increased volume for both the coop and our family of producers, we will eventually be able to offer discounts for certain products. But until then, we continue to expand our market of producers in order to meet the new demand for emerging farm-to-customer activities. Two new initiatives that are taking shape are the farm-to-chef and the farm-to-schools opportunities. More information will be forthcoming soon about these programs as they are just getting off the ground.
Look forward to more news about our growing cooperative that you helped us grow with every single local product that you ordered. So thank you, for your continued support of the Nebraska Food Cooperative.